Wall murals Striped
Wall Mural with Triangles
Polka Dot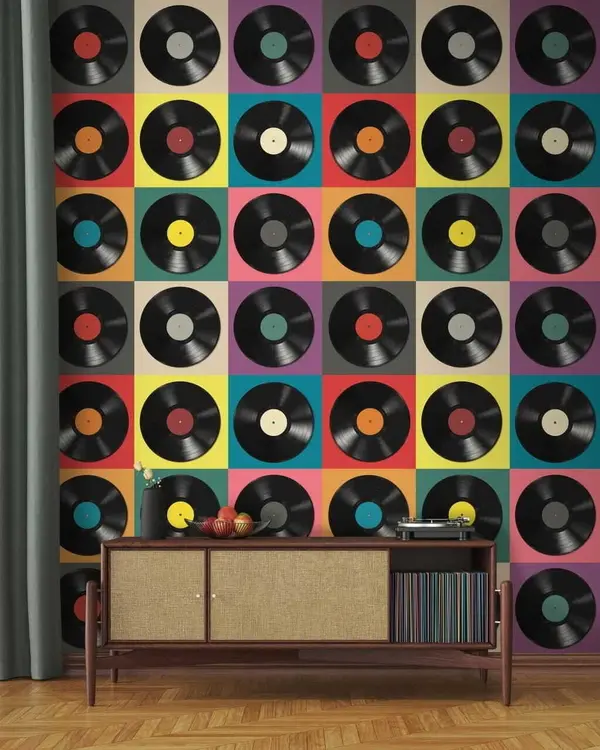 Wall murals checkered
Discover Geometric Elegance: Unveiling Our Striking Triangle Wall Mural
Elevate your living space with a touch of modern sophistication through our captivating triangle wall mural collection. These murals go beyond simple decoration, infusing your environment with the dynamic energy of geometric patterns and contemporary design.
Our triangle wall murals are more than visuals; they're expressions of bold geometry. Each mural captures the allure of triangles, transforming walls into canvases of intricate angles and lines. Immerse yourself in the artistry that merges mathematics with aesthetic appeal.
Enhance your living spaces with the allure of geometric aesthetics. Choose from our carefully curated collection, featuring a spectrum of color schemes and triangle arrangements. Whether adorning your office with a sense of modernism or adding a touch of edge to your living room, these murals transcend mere art – they're reflections of your contemporary taste.
At the heart of our triangle wall mural lies meticulous attention to detail. Crafted with precision, they utilize premium materials to capture the sharpness and symmetry of each triangle, creating a visually engaging experience. Each mural is a fusion of artistic vision and skilled execution, transforming your surroundings into a celebration of modern geometry.
Infuse your environment with the elegance and allure of triangles with our wall mural. Capture the essence of contemporary design, the beauty of sharp angles, and the allure of geometric creativity. Explore our collection and redefine your space with the dynamic energy of triangles.
read more